Jim Snelson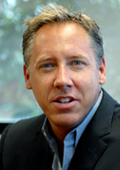 Jim Snelson is responsible for overseeing all of United Therapies payor contracting and site of service contracting activities. He is primarily responsible for analyzing, negotiating contractual language, negotiating reimbursement and payment terms, implementing and administering all contracts. In addition to his contracting responsibilities, Jim is also a UT Lean facilitator for process improvement events as part of United Therapies "UT Lean" corporate initiative.
Jim has nearly 20 years contracting and account management experience. Prior to his position with United Therapies, Jim worked for as Director of Payor Relations / National Accounts for the nation's largest cardiac event monitoring provider and has also held various positions with three radiology management start-up companies. In his free time, Jim enjoys real traveling and participating in various sports leagues.
Jim received his B.S. in Public Relations and Corporate Communications from Northwest Missouri State University in 1988.
Posted Under: