Dimas Ortega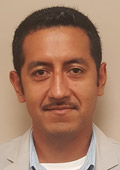 Dimas is the Controller of United Therapies, LLC. He supports the CFO in the management of the Finance/Accounting Departments and oversees the Billing Department verification and billing operations. Dimas is a Finance and Accounting professional with over 15 years of progressive leadership growth in healthcare. Prior to his position with United, Dimas worked as the Controller at a hospital in Chicago where he developed efficient and effective financial and business operational procedures in all departments and implemented technological advances within all processes. Expertise includes Revenue Cycle, general accounting, grants accounting, accounts payable, stream lining processes, improving cash flows, and functioning in a fast paced environment.
Dimas has a Bachelor of Science in Accounting and a Masters in Accounting and Financial management.
Dimas is a member of Healthcare Financial Management Association and Medical Group Management Association.
Dimas serves in the finance committee of a local Catholic School and Parish, he also enjoys playing sports and spending time with his family during his time off.
Posted Under: